Ken Bixby
Warren William

Anne
Joan Blondell

Julie
Genevieve Tobin

Released by Warner Bros.
Directed by Michael Curtiz
Run time: 69 minutes

Proof That It's a Pre-Code Film
Warren William plays a famous author named Kenneth Bixby with the nickname of "The Man Who Understands Women". He's has written a series of novels with suggestive names like The Boudoir Cloister, Ecstasy, A Saint in Scarlet, Miriam, The Woman Who Gave, and Purple Passion. I will admit that some of those certainly pique my curiosity. Purple Passion?
There's a scene with William actually seems to be urinating, but it turns out to be running water instead. It's a weird but funny visual gag.
Bixby travels across the country with his secretary, Anne (Joan Blondell). They stay in the same hotel rooms; there are separate beds, but they've had a previous relationship, so the implication is still fairly risque.
Anne also has quite a lot of trouble getting her hands on a bottle of sweet, sweet rye. Darn you, Prohibition, making rye rare.
Another Pre-Code where a man with a lisp comes in and gads about. Is he gay? He is really, really into Bixby's work.
There's a long-in-tooth gag about a character named Julie (Genevieve Tobin) can't have a kid and how that relates to one of Bixby's books. This isn't explicitly against the code until you notice she figured this out before she was married.
After Julie entraps Bixby in his sleeping car, they spend the night together. Afterward, he finds her husband, who politely inquires, "Did you sleep well?" Bixby responds, "Yes… On and off."
The film's plot revolves around an affair between a man and a married woman, and all about whether this will result in divorce and remarriage. This includes multiple discussions with heavy connotations behind the words 'compromise' and 'bohemian'.
Goodbye Again: Scoundrel and Scandal

"And you put everything in such an inviting way!"
If you'd told me to pick out my ideal Pre-Code cast, Goodbye Again wouldn't be very far off. Sure, you have portly Hugh Herbert rather than Guy Kibbee as the prerequisite dumb millionaire, but that's a minor trade off, as I've got a hat trick of three of my favorite actors here, all unhinged and loving it.
First we've got Warren William. Often dubbed "The King of Pre-Code", we've seen him both in drama (Dr. Monica) and most exemplary in comedy (Beauty and the Boss, and, a personal fave, The Dark Horse). There's a reason that William gets such accolades, and that's because he's both incredibly slick and can also portray someone wholly contemplative. Here he errs on the slick side and sells the role handily.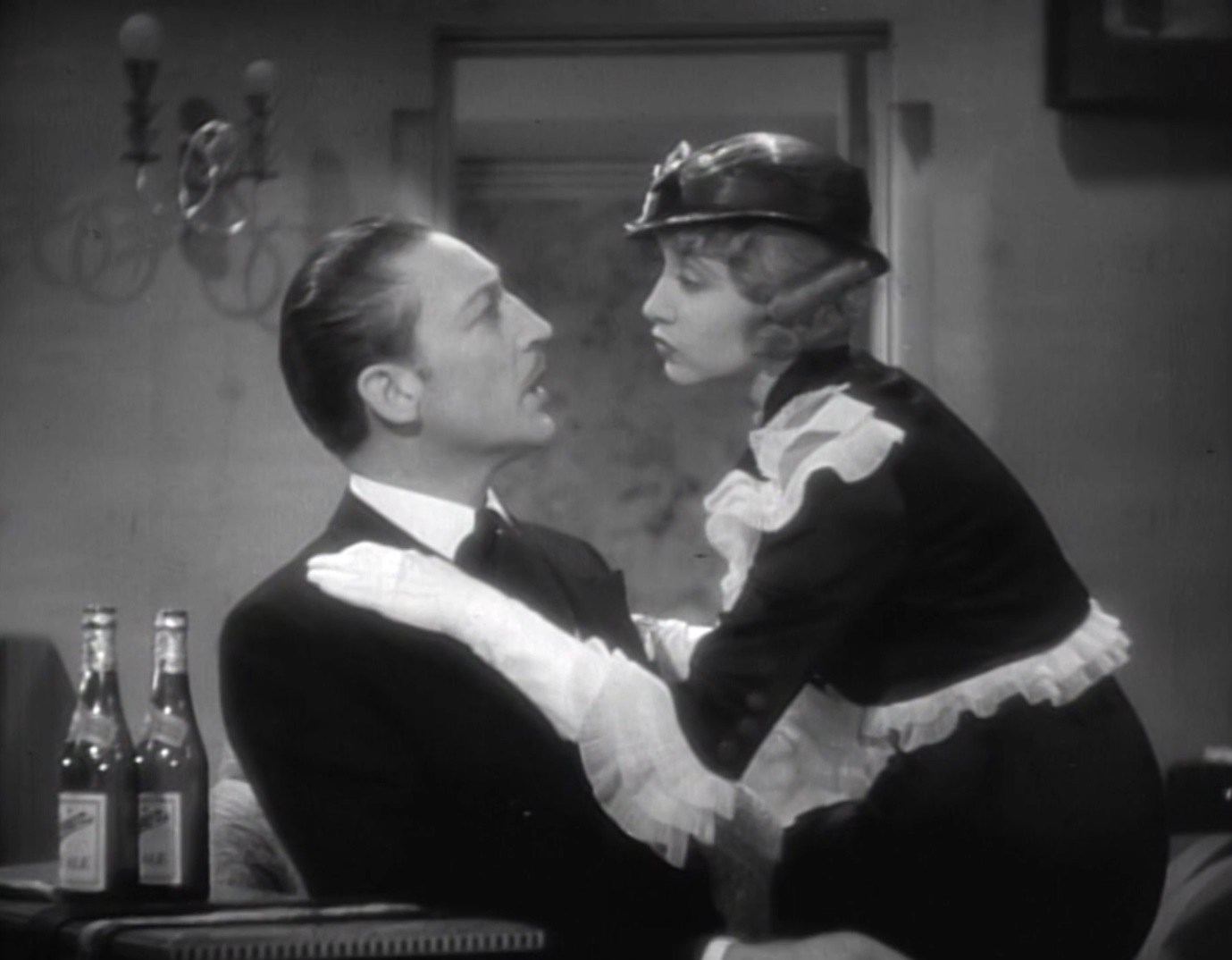 Next is Joan Blondell, someone who's Pre-Code content, especially in films like The Gold Diggers of 1933 and Havana Widows, reveal her to be that kind of woman you don't see anymore: smart, sexy, self confident, in it for herself, and thoroughly unashamed of any of that. Her roles display an exuberant sense of selfishness, and while that's muted for Goodbye Again, she still has enough brassy determination to be enjoyable.
Last is Genevieve Tobin. She was the glue back in the execrable Pleasure Cruise, the charm that made everything so palatable but also made the third act so disturbing. She was adorable, and has an undeniable quickness and joy underlying her timing.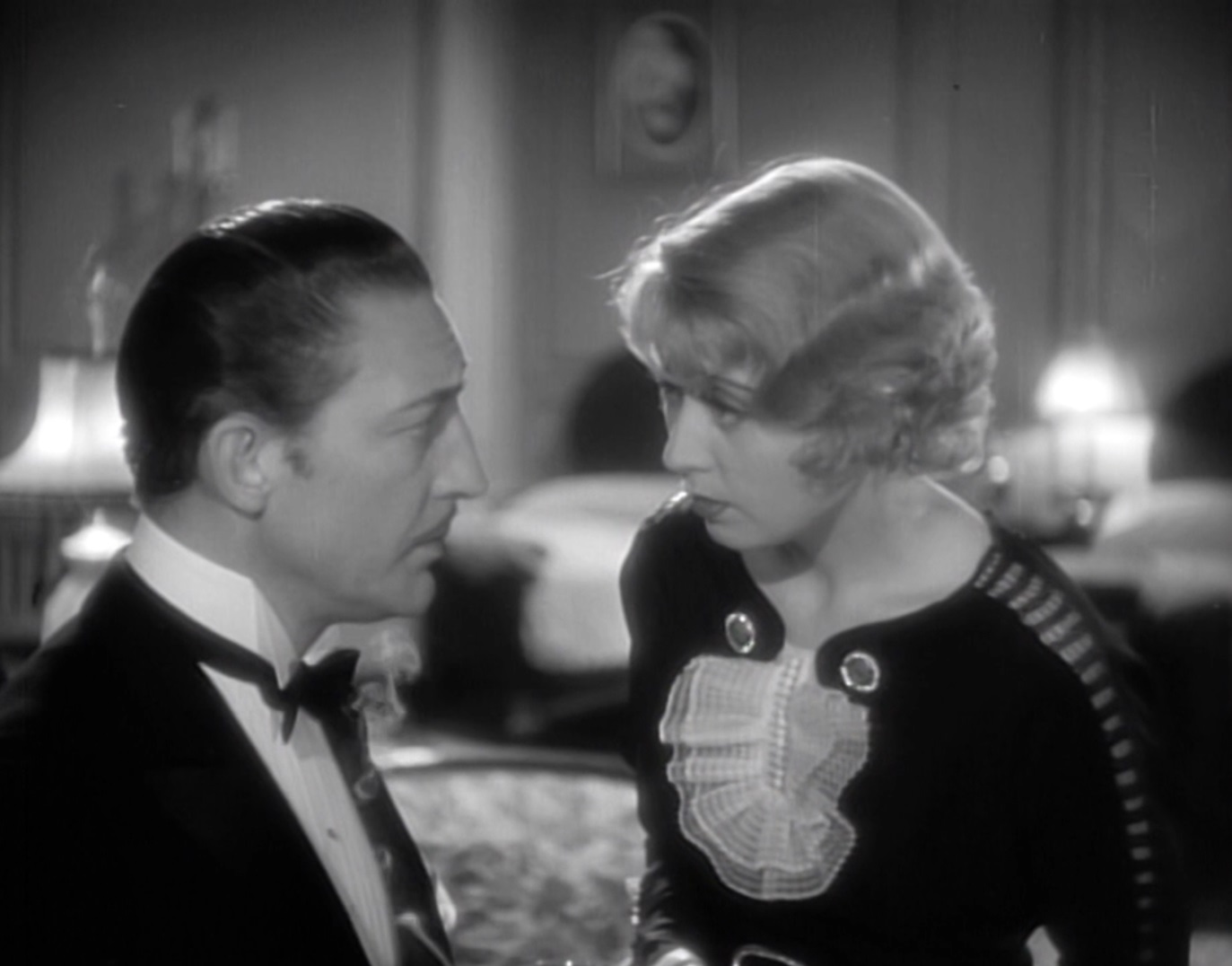 Tobin's the glue here, too. Warren plays Ken Bixby, a romance novelist whose whirlwind book tour has found him in Cleveland with his personal secretary Anne (Blondell). Bixby is a ribald Lothario who has grown sick of the lectures and signings, and Anne does her best try and maintain his image as a caring, sensitive man.
This goes out the window when Julie (Tobin) shows up. She's an old flame of Bixby's from years back who had settled with slow but sweet millionaire Harvey Wilson (Herbert). When Bixby arrives, though, she's convinced herself that the woman in the books he's written (particularly Miriam) were inspired by their torrid affair.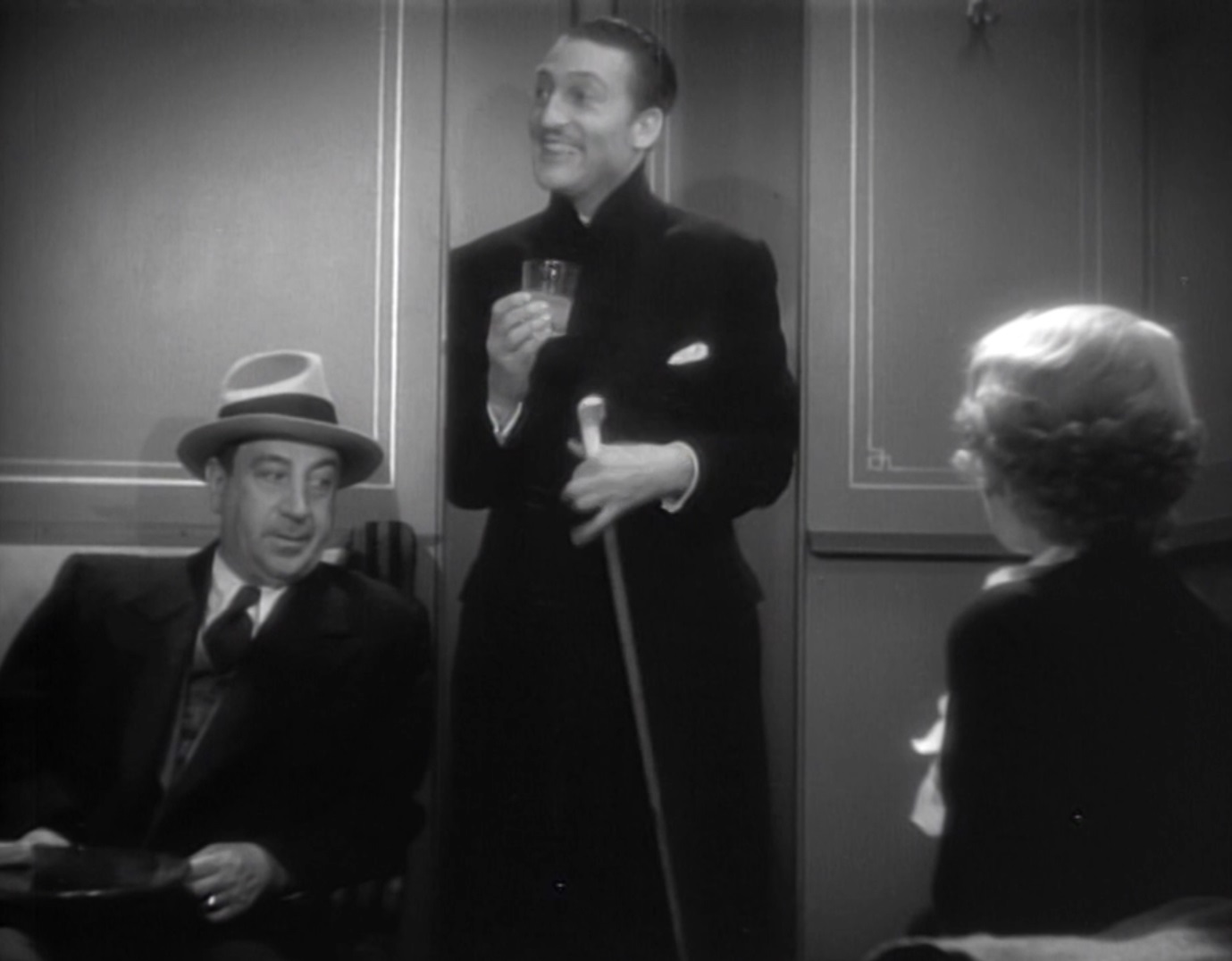 Bixby, for his part, can't remember a lick of this, but is more than happy to play around as Julie unequivocally throws herself into his arms. Director Michael Curtiz (Private Detective 62, The Mad Genius) gives both of the actors the full range of motion here, and plays up the idea that Bixby is taking advantage of Julie's sweet crush. This slowly switches the longer we see them together, as Bixby discovers he's at the center of an elaborate fantasy life, one that he won't be able to escape as easily as most of his other simple conquests. Anne's stuck with juggling both Bixby's lustful nature and the danger of a married woman chasing after him. If the public were to find out about their affair, Bixby's career would be ruined.
Luckily, Harvey is a kind dope, who just wants to figure out why Julie's being so distant. His more attentive and cunning lawyer Arthur Westlake (Wallace Ford) is far more skeptical, intent on finding irrefutable proof and forcing the cheating Julie to marry the man she's sleeping with.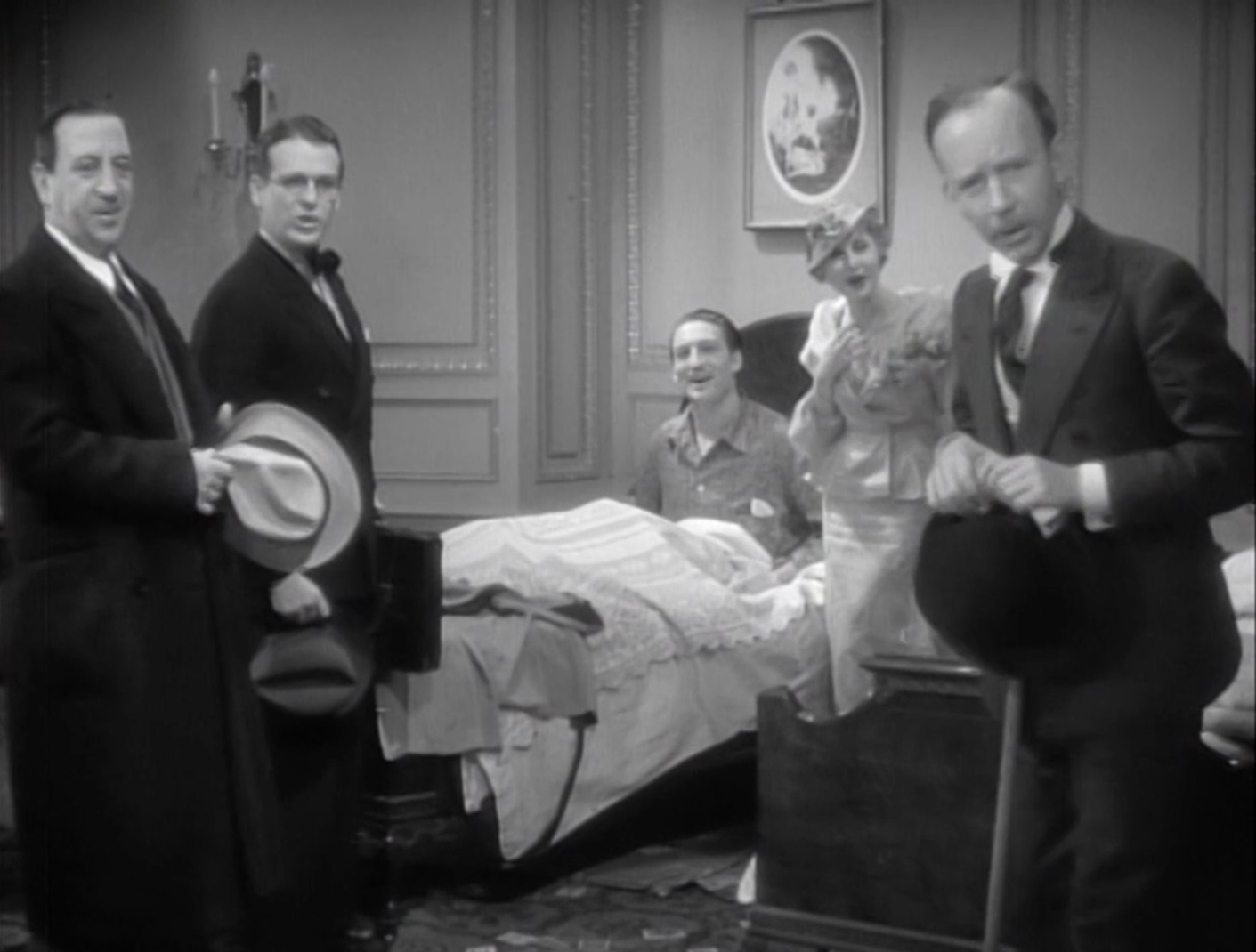 This is proto-screwball comedy at its finest, as every character ducks in and out of situations– Bixby attempting to satisfy his lust and get out as quickly as he can, Julie attempting to dominate the man who she obsesses over, and Anne trying to keep her career on track while carefully regulating her own feelings towards Bixby– in a quick paced, unhinged manner. It's undeniably a madcap for a romantic comedy of the era, and can be considered a solid precursor to films like It Happened One Night and Twentieth Century.
The Players
"I meant to get up this morning, but I lost my pajama bottoms!"
There's a lot you can say about Michael Curtiz, and while I've found a lot his output to be mixed, he does a good job in this film just letting things unfold and turning up the heat. He mostly sticks with distant shots which give the Broadway-adapted tale a stagey look. However, he lets this pay off near the end of the film, using one particular whip pan from William to Blondell to underline the dire nature of a situation.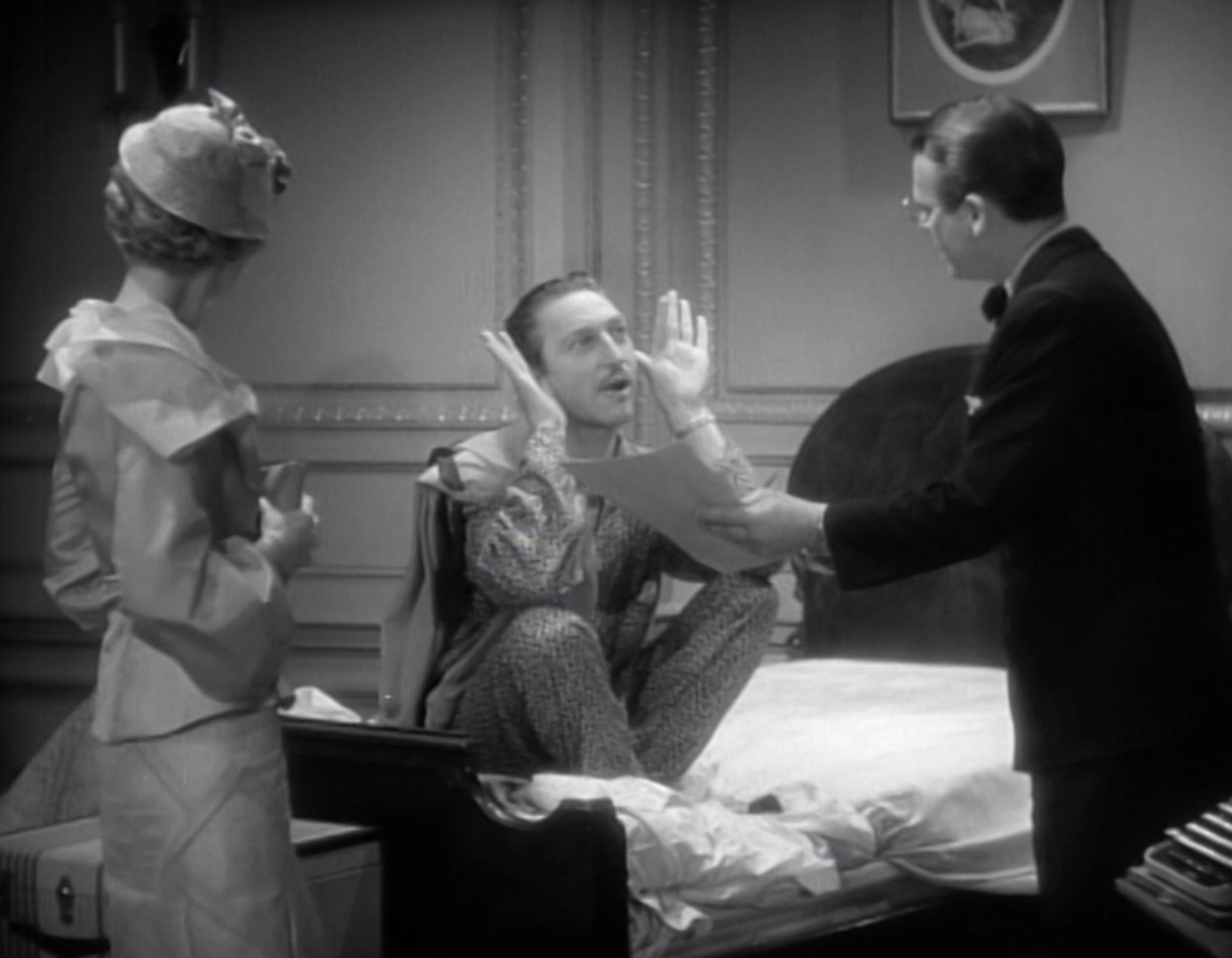 This points to the real fun of the film, which is how Tobin's character has become so delightfully warped. Normally female stalkers in film are jealous, petty types, but Tobin plays Julie with an unwavering optimism. Bixby's writing has so enshrined in her an idea of her as an ideal, romantic self that she's gone completely gaga. This infatuation means that she's not so much in love with Bixby, but with how Bixby has created another her– her motivation for the affair is how much she's in love with her idea of herself.
Her performance carries the thing, while William does his balancing act. While I certainly like William enough, I'm glad we see less of the buffoonish snob from Beauty and the Boss and more of a weak-willed man whose desire to get laid overrides his other instincts. The pleased way in which he thinks he's getting away with exaggerations and lies to Julie and seeing them bite him in the rear later on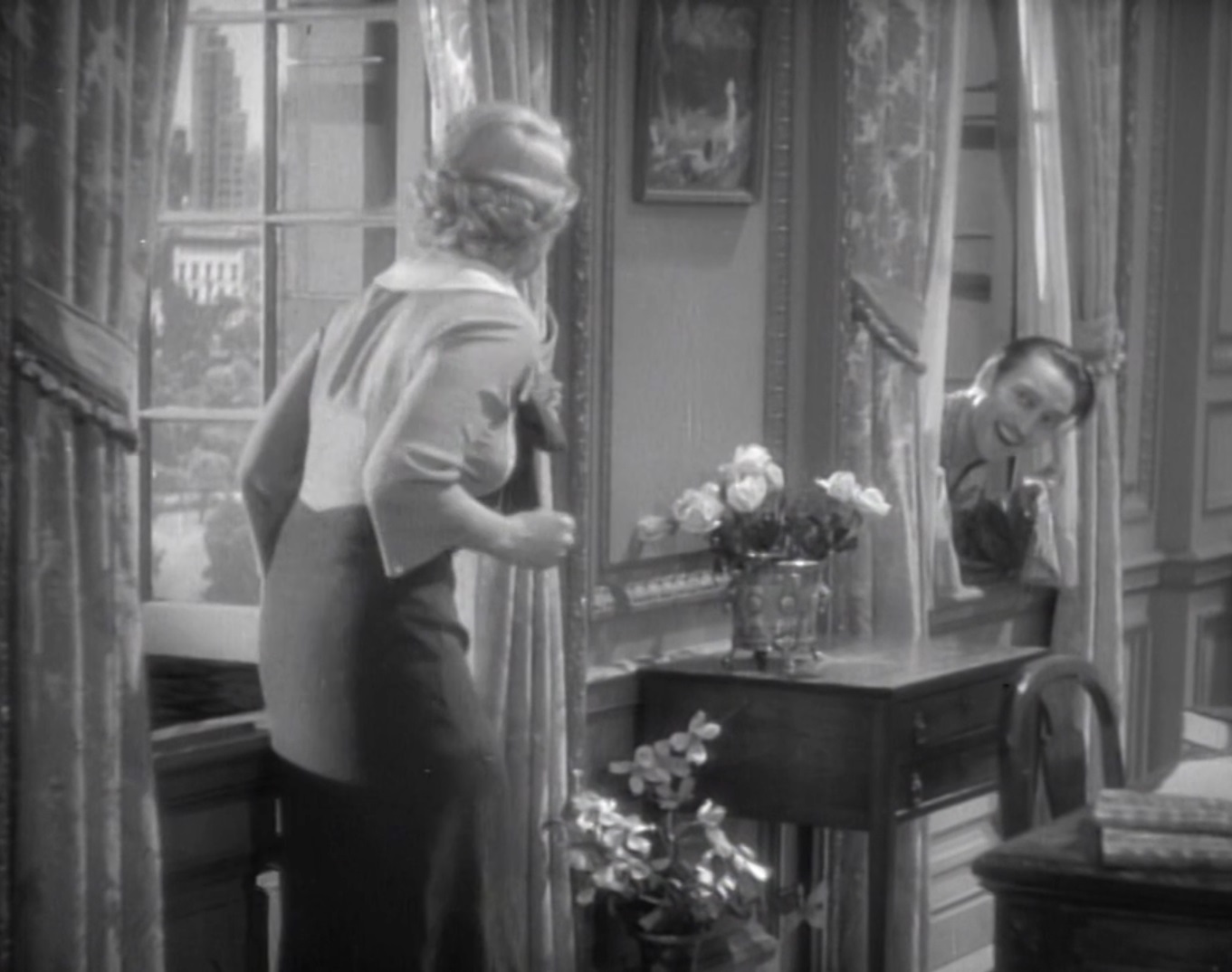 One other thing I appreciated was that the prior relationship between Bixby and Anne isn't revealed into act three, but the audience– sensing the copious chemistry between Blondell and William– will undoubtedly know their dirty secret before they say anything.
There are some dull spots near the beginning and Blondell spends the movie appearing muted to her normally vivacious self, but when the climax hits it becomes a moot point. The film ricochets around, attempting to find reason, and gleefully underlining that any man who claims that he understands woman probably has to know himself a bit better.
Screen Capture Gallery
Click to enlarge and browse. Please feel free to reuse with credit!
Other Reviews, Trivia, and Links
I'm kind of struggling to find anything about this movie on the web– it's sitting at 91 votes on IMDB (2021 update: 499 votes! thanks DVD release) and even the usually reliable New York Times is coming up short. Besides a showing on TCM, it looks like it's been unavailable for quite a while. One Warren William fan site (trust me, the man has– and deserves– more than one) has a quote from Variety that I thought was pretty cheeky. Just call half your audience yokels, see if I care.
"Perfect for audiences of quick wit, but too slick for others."
Awards, Accolades & Availability
More Pre-Code to Explore