Thelma Todd – The Funny Blonde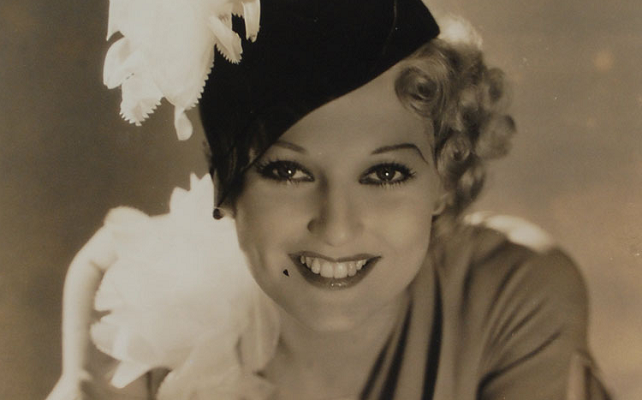 Classic comedy fans need no introduction to Thelma Todd. Comedy teams Laurel & Hardy, Wheeler & Woolsey, and the Marx Brothers fought over her, each eager to stick the voluptuous blonde in their pictures. That's because behind the big smile and beauty mark, Todd had a comic timing that matched the manic pace of early 30s comedy to a 'T'. She spent what little down time she had appearing in a surprising number of great pre-Code films at a variety of different studios including Call Her Savage at Fox and The Maltese Falcon at Warners as well as a lengthy series of shorts for Hal Roach, starting with a pairing with Zasu Pitts before moving onto Patsy Kelly.
Todd had originally came to fame after winning Miss Massachusetts in 1925, and went on to appear in short subjects before her popularity skyrocketed with the coming of sound. Todd's career was still going strong when she was found dead in a garage near a restaurant she owned in 1935. Though it was ruled as death by carbon monoxide poisoning, many still allege that her mysterious death wasn't accidental.
Thelma Todd's Pre-Code Filmography
"All Teed Up" (1930)
"The Shrimp" (1930)
"The King" (1930)
Her Man (1930)
Follow Thru (1930)
"Dollar Dizzy (1930)
"Looser Than Loose" (1930)
"Another Fine Mess" (1930)
"High C's" (1930)
No Limit (1931)
Command Performance (1931)
"Chickens Come Home-" (1931)
Swanee River (1931)
"The Pip from Pittsburg" (1931)
The Hot Heiress (1931)
"Love Fever" (1931)
Rough Seas (1931)
Aloha (1931)
"Let's Do Things" (1931)
Broadminded (1931)
"Catch-As Catch-Can" (1931)
"War Mamas" (1931)
Corsair (1931)
The Big Timer (1932)
"The Nickel Nurser" (1932)
"Red Noses" (1932)
This Is the Night (1932)
"Strictly Unreliable" (1932)
"The Old Bull" (1932)
"Show Business" (1932)
Klondike (1932)
Deception (1932)
"Sneak Easily" (1932)
Air Hostess (1933)
"Asleep in the Feet" (1933)
"Maids a la Mode" (1933)
Cheating Blondes (1933)
The Devil's Brother (1933)
"One Track Minds" (1933)
You Made Me Love You (1933)
"Beauty and the Bus" (1933)
"Backs to Nature" (1933)
Sitting Pretty (1933)
"Son of a Sailor" (1933)
"Air Fright" (1933)
Counsellor at Law (1933)
"Babes in the Goods" (1934)
The Poor Rich (1934)
"Soup and Fish" (1934)
"Maid in Hollywood" (1934)
"I'll Be Suing You" (1934)
Cockeyed Cavaliers (1934)
Studios
Videos of Thelma Todd

The episode of Thelma Todd on E's "Mysteries & Scandals":
Todd on the lake with Groucho Marx in Horse Feathers:
Biography of Thelma Todd

The Ice Cream Blonde

by Michelle Morgan
Thelma Todd Sites and Links
Other Actresses